The Simonyi-Persdotter Wedding
Mon 2008-11-24 12:00 (CS, photo)
The big event lasted 3 days, November 21-23, in Göteborg, Sweden.
On Friday, there was a get-together at the Göteborg Art Museum, so that the guests could meet each other and mingle. I saw lots of familiar faces, most of whom I have met once or twice sometime in the past five years through Charles at one of the coding camps, and of course I didn't remember any names. It was fun to talk to interesting people and change context quickly and many times, something I normally don't do.
People liked my outfit. When I talked to Rich Barton, at one point we discussed how many Microsoft people there might be here, and he said to me: "There are a lot, even though they cannot be easily recognized. This was not the case 20 years ago, when they all looked like you, not as well dressed though."
The wedding was on Saturday, and there was dinner with toasts and dancing after. I liked most of the music (there was rock and roll, ABBA, etc), danced and had a really good time.
On Sunday, we had luch at the Royal Bachelors Club.
Lisa and Charles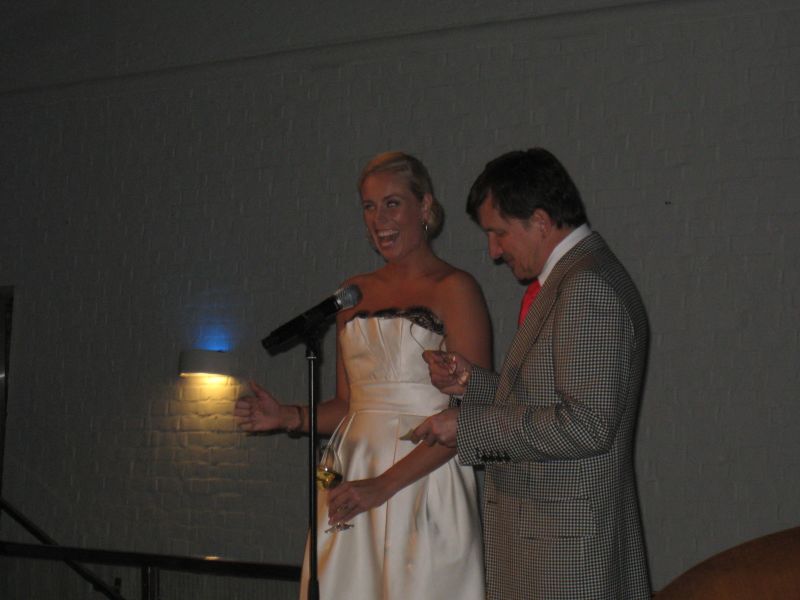 Hartley and the mini-burger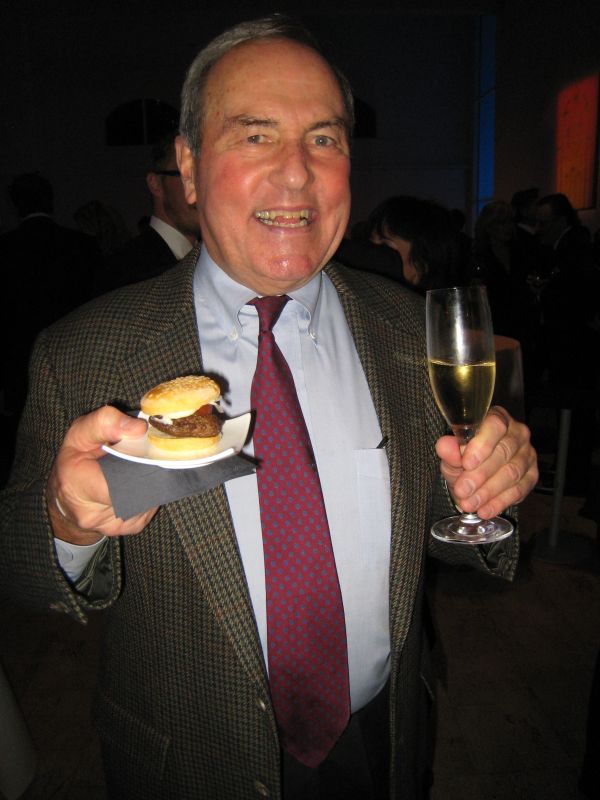 Charles, Lisa & me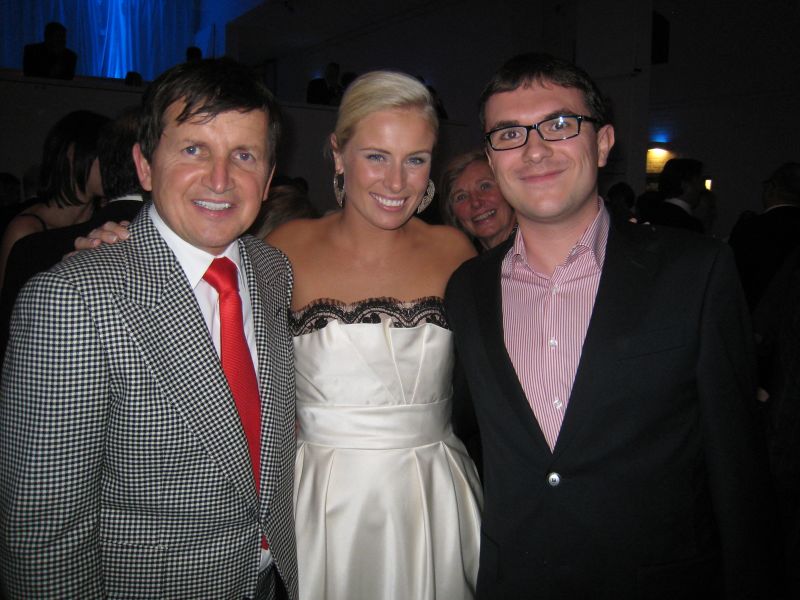 Georg Habsburg & me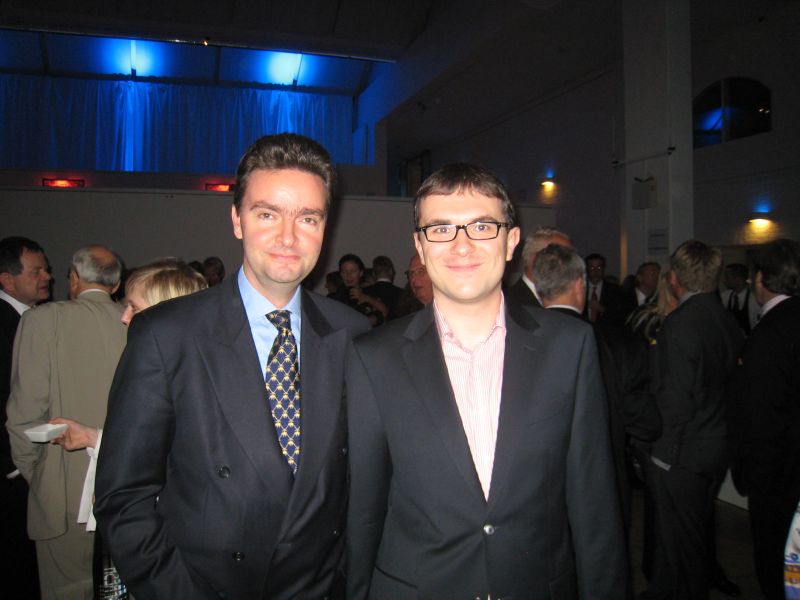 Bill Gates, me & Charles (photo op of the year)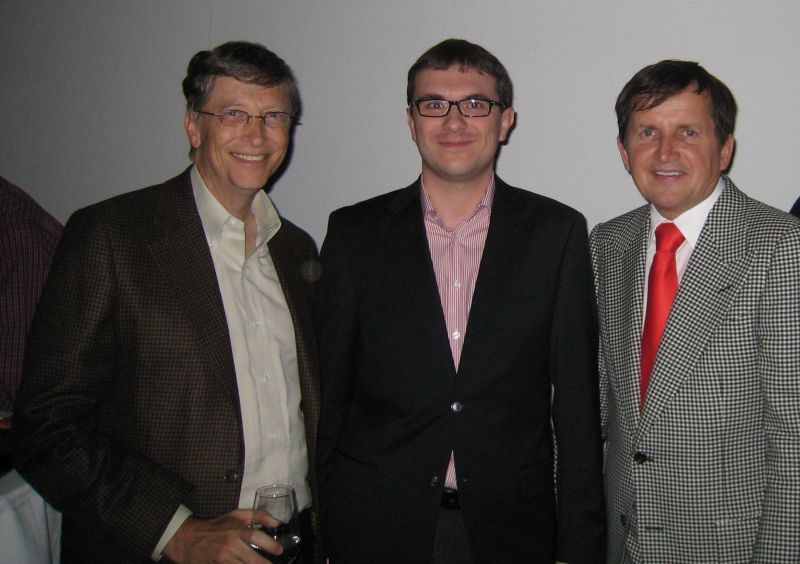 At the church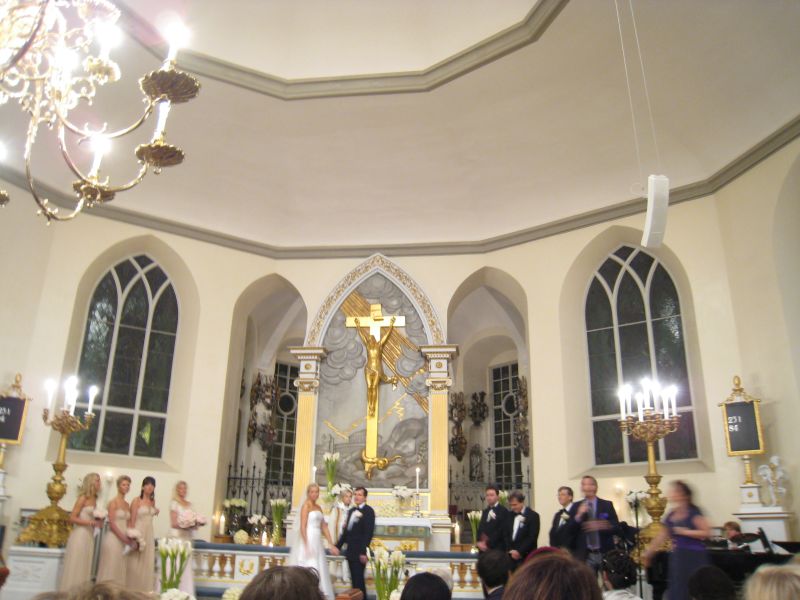 At the dinner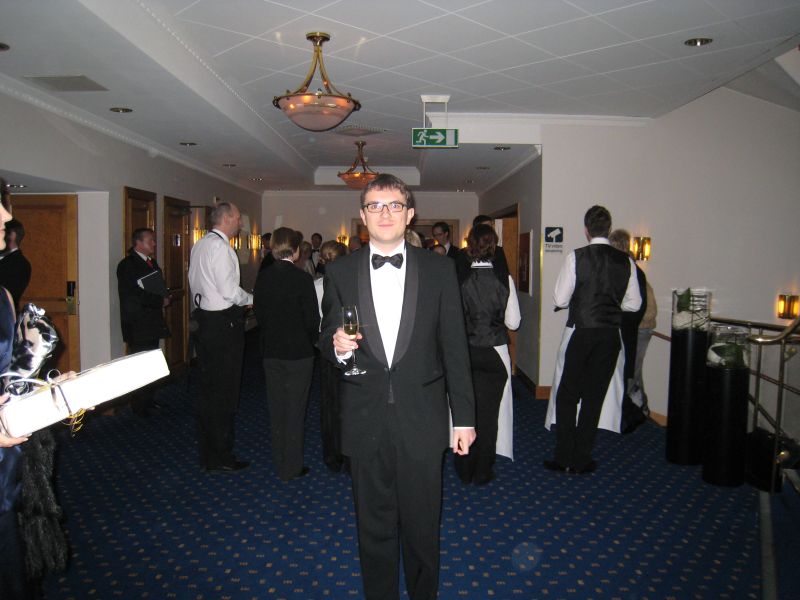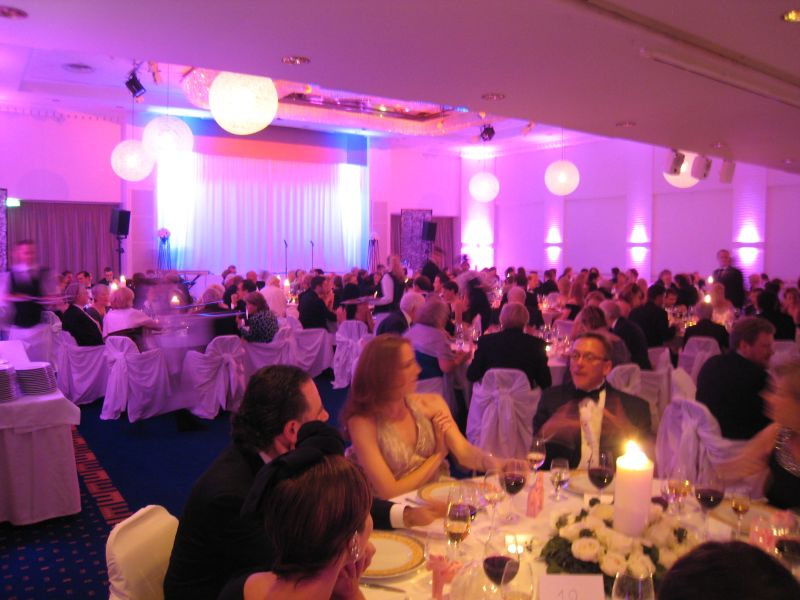 Göteborg