Home again
Mon 2008-11-10 21:53 (photo)
At last.
Left Bellevue (the shithole) at 1pm on Saturday, arrived to Budapest at 7pm on Sunday, that's a 21 hour trip.
It was the simplest departure EVER. We go to the airport by car, use a keypad to open a gate, drive to the plane, walk up the stairs and take off. No check-in, no security, no passport control, no nothing. Jet set.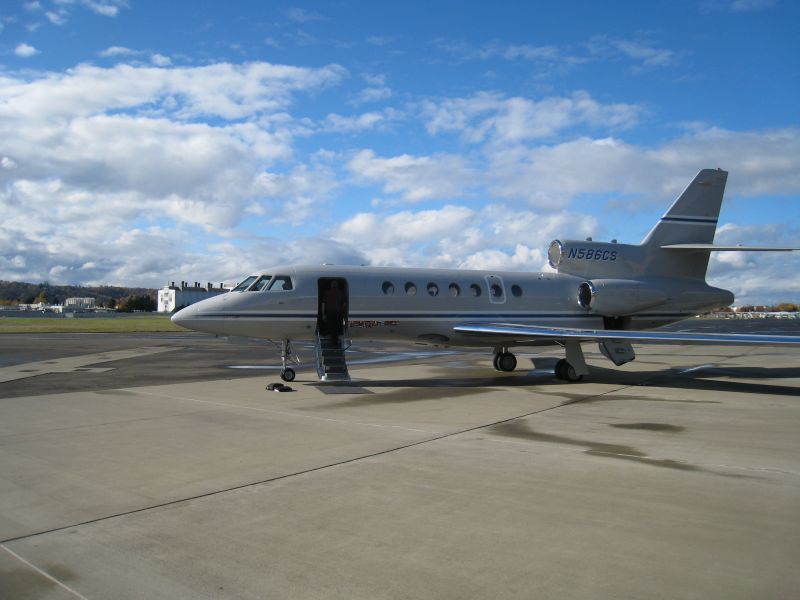 By contrast, the arrival at Copenhagen was terrible. Even though we were about to be taken outside of the secure area, to check-in for the connecting flights, we had to go through security for some nonsense reason. And since we were off a private plane, we had our checked baggage with us. Of course they found my swiss army knife, opened my suitcase to get it, and gave it to the handler to carry it in his pocket and give me back once we're outside. So at the end, still with my open suitcase before her, the security officer says: "Well next time you should separate these items before the security check, including the liquids, you have lots of liquids here, like this" and holds up a bottle of lube. While my boss is standing next to me. Priceless.
On the way outside, I saw Malev's direct morning flight to Budapest boarding, which of course I could not take since there wouldn't have been enough time for the transfer. So it was Lufthansa instead, with another transfer in Munich (at least that was an easy one, they took me and two other passangers by car directly plane-to-plane.)
While waiting for the next flights, Charles and I had breakfast in an airport restaurant. It was completely out of place. It was like we're two 20-something students, backpacking through Europe and waiting for a connecting train at some railway station. (Oh boy I wish I had done that when I was younger.)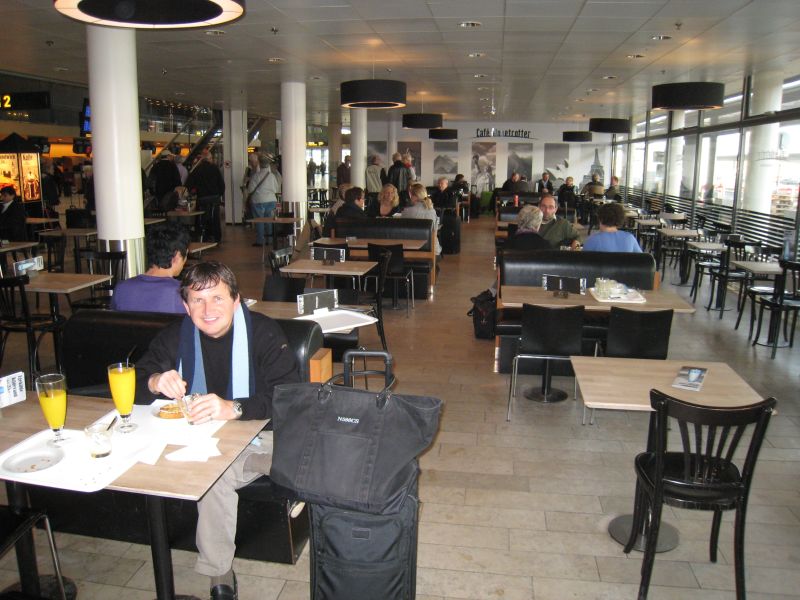 So anyway, here I am, so happy to be home that I almost can't feel the jetlag. If you wanna meet up, give me ring. 8-)